---
Fixation bag SARA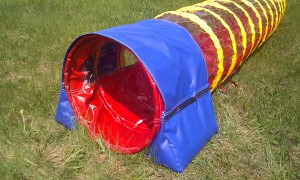 NEW fixation bag SARA are designed for tunnels of diameter 60 cm. The bags were developed for better fixation of the tunnels. The design comes from the combination of saddle and stabilization triangular bags. The NEW fixation bag SARA are suitable for rigid fixation of tunnels in one position on any surface.
Fixation bag SARAg is made of the same PVC as our tunnels. It ensures their long life and maintenance-free.
One fixation bag SARA contains 2 pieces of Zip pocket. The bag is 48 cm wide. Pockets can be filled by sand of gravelup to weight of 14 kg/ 1 pocket.
The bag also includes practical loops on both sides for easier handling.
Fixation bags SARA are available in different colours - white, yellow, orange, red, blue, green and black.
We recommend ordering at least 2 pieces of SARA fixation bags.
Price of one SARA fixation bag is 22 EUR including VAT.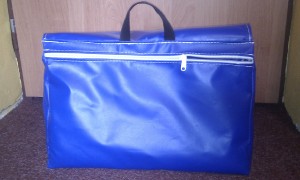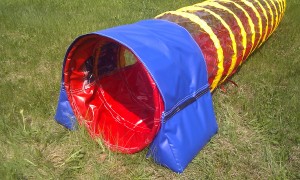 We also offer LOGO printing on SARA fixation bag (logo of kennel, race, sponsor) - see photo album. Logo is printed on both sides. Printing is weather resistant.