---
For Agility event organizer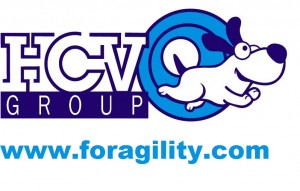 Do you organize agility event of any category? Tell us about it and we can arrange a sponsorship with you! We can provide you prizes for winners or some other small items.


We offer you sending of:

- Towels of size 25x50cm with our logo, which are used for wiping dog paws comming home from a walk (or for wiping sweat from forehead during agility training).

- Arm reflective tape with our logo, which are used for evening (night) walks to the driver saw the handler from a distance and avoid them disaster.
Amount of promotional items is up to you, but we suppose between 15 (20) pieces.

And what for it?

We send you colour catalogues with our products, which we want to be insert into each bag (or hand of competitor) during presentation.

We send you our logo, which you put on your website with reference to our webpage www.foragility.com or print it to the propositions, if you have any.

If you say something about our company to the radio during the own competition, we will be happy.

We look forward to receiving your offer on:

E-mail: info@tunelypropsy.cz
Tel.: +420 571 677 088
Mob.: +420 603 831 405 (Mr. Vala)

HCV group, a.s.

Chodská 1203

756 61 Rožnov pod Radhoštěm
Czech Republic