---
Business News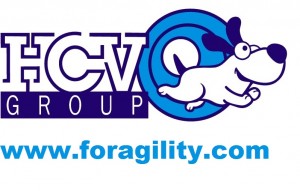 Dears,

agility season is in full swing, but the peak of this year is still waiting. This is the World Championship in agility in Liévin, in France, where you will find our stand with our products together with our French partner ANIMO-CONCEPT.
Our ever-expanding breadth of products caused, that our products have increased sales across the Europe. During this year we expanded our range by agility tunnels for category XS, Car Pet Protector, Fleece Rings and other accessories facilitating agility training. The last news is logo printing on our saddle bags.
You can find our production offer on our website: www.foragility.com

As the producer of the Czech Republic, member of the European Union, we haven't problem with sending our goods throughout the Europe, even directly to customer address.
If you are interested in cooperation with us, I send you business conditions including the wholesale price list.
Don't hesitate to contact me, I look forward to hearing from you soon.
With best regards,
Petr Vala
Business Manager
HCV group a.s.
Chodská 1203
756 61 Rožnov pod Radhoštěm
Czech Republic
Mob.: +420 731 380 784
E-mail: business@tunelypropsy.cz
Http: ww.foragility.com

This e-mail is one-time business communication. Your e-mail address was extracted from publicly available sources on the internet. If the information contained in this e-mail isn't interested for you and you don't wish to be more informed about current special offer of HCV group a.s., please, tell us this fact and your address will be promptly removed from our database. Thank you for your understanding.